Founded in 1956, the Wichita Committee on Foreign Relations (WCFR) was established to promote a continuing dialogue between civic leaders and policymakers concerning key issues shaping U.S. foreign policy.
WCFR aids in development of a public consensus on a wide range of foreign policy issues such as the war on terrorism, globalization, the global economy, human rights, protection of the ecosystem, and nuclear proliferation, to name a few.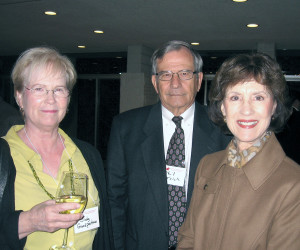 On a monthly basis between September and June, eminent foreign affairs public policy officials, and experts offer their varying perspectives in discussion with attending Committee members. A dinner setting provides a congenial context to the meetings which include questions and answers as well as lively discussion.
The speakers are provided by the American Committees on Foreign Relations to more than 30 similarly affiliated committees around the country. The Committee does not take positions on the issues discussed, and the meetings are completely off-the-record so that speakers, members, and guests may feel free to speak candidly and in detail.